Improve your business
data
sales
marketing

with Salesforce
BRQ offers architecture, consulting and support all Salesforce Services. Have better results with us. 






Complete solutions with excellence
1. Consulting
We identify your requirements, assess your processes, analyze your structure, recommend changes and implement them.
OrgScan – full Salesforce evaluation
Discovery & Design
Process mapping
Development & usability testing
Training
2. Architecture
We offer architectural consultation, development, design, QA, and infrastructure services for your implementation needs.
Outline tailor-made solutions

 

Create components and screens

 

Design and implement a complete construction of flows

 

Available for Android or iOS application and offline-use

 
3. AMS (Support)
We guarantee dependable and continuous support for your Salesforce products by employing proactive monitoring, preventative maintenance, and fast–problem solving services.
Configuration and customization
Change and problem management
Implementation of improvements
Technical and functional consultant
Optimize your staff's productivity
As a Salesforce Partner with over 10 years of experience in consulting, our team of experts provides a robust framework. We offer comprehensive support, addressing bug fixes and customizations, seamlessly integrating with various data sources and tailoring solutions to meet your business requirements. 
Our diverse, multidisciplinary teams empower you to focus on your core priorities, while we expertly handle all your company's software solution needs.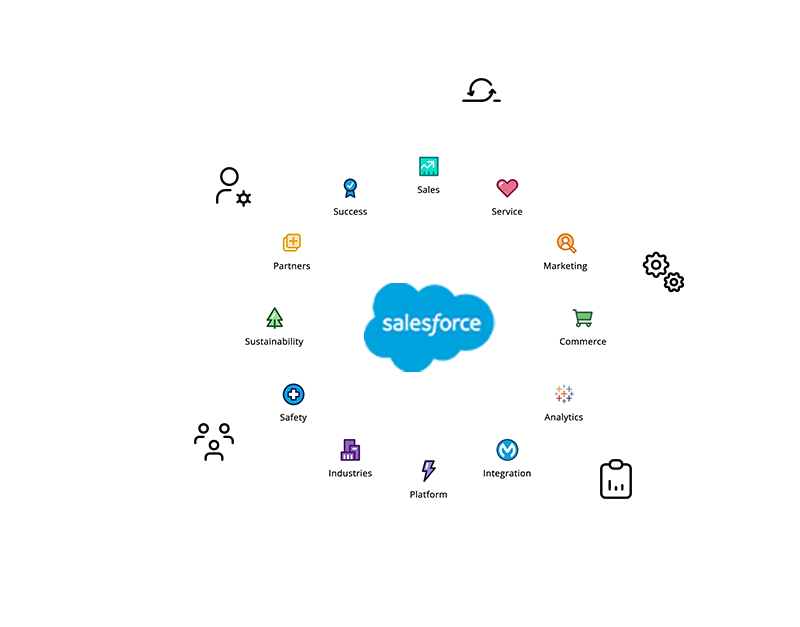 BRQ is a renowned Salesforce expert and one of the largest salesforce consulting firms in Brazil
With over 30 years of experience in the industry and a decade of dedicated Salesforce specialization, we take pride in our status as a Salesforce Platinum Partner. Our team includes over 170 certified Salesforce professionals, and our acclaimed track record spans more than 200 satisfied clients and the successful delivery of 300 projects. 
Customer satisfaction in the Partner Community
Today, over 70 clients trust us with our Salesforce consulting services.
Join us as the next one!
Whenever there is a problem, we will always have an expert for it. Our team is complete with professionals with different skills.
The benefits of a Salesforce consultancy
Ready to start?
Schedule a conversation and take the next step towards success with Salesforce and BRQ
Over 70 Customers Achieve Success with Salesforce
We are present in 12 countries, serving customers from different segments and needs.
BRQ implemented Salesforce as a CRM for Cosan to solve logistical issues with multiple vendors and to improve their retail operations with their clients and the end-customer.
This led to increased sales, reduced lead time and new data. Lastly, they were able to target specific campaigns which contributed to improvements in retail.
For over 10 years, BRQ has been the main Salesforce AMS supplier for Cosan, serving 2,000+ users in South America and Europe.
BRQ is the main Salesforce AMS supplier for Nissan LATAM, with a team of specialists serving 4 countries from our Headquarters in Brazil.
In addition to AMS, BRQ is in charge of a new Salesforce project in partnership with Nissan's Japan team.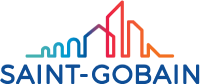 BRQ implemented Salesforce as a CRM, SFA and Trade Marketing platform for several companies in the group. BRQ also developed mobility solutions to optimize routes, sales, market research, call center service and partner management.
BRQ provides AMS support for numerous companies in the Saint-Gobain group.
FAQ
We work with multidisciplinary and on-demand squads. The scope of service is defined according to the specific needs of your business, ranging from initial consulting to implementation, customization, and ongoing support of Salesforce.
Service costs are determined based on the scope of the project and are structured according to the agreed model, which may be per hour, per project, or per support contract.
We have a 30-year history of leading a journey of technological growth for our clients. During this time, BRQ has established a solid track record and has become both a leader in our segment and one of Brazil's most trusted digital transformation providers.
We are a Salesforce Platinum Partner since 2009.
Our purpose is to accelerate business with intelligence and technology. We materialize our clients' strategies into high-impact digital solutions!