Salesforce Sustainability
Potentialize your
sales
marketing
data
with Salesforce
Ensure the stability and ongoing support of your Salesforce products with our support services.








Stop losing your staff time with bugs
As a Platinum Partner with more than 10 years of experience, our Salesforce Support experts provide bug fixes and customizations, ensuring the flexible and scalable use of Salesforce products for your business.
BRQ AMS scales to your organizational requirements, allowing you to focus in what really matters and we take care of the software solutions your association needs.
You'll have continuous improvement with an AMS
1. Plan
Identify the key functions
Develop a roadmap for implementation
Set action plans
2. Validate
Audit Data
Monitor performance
Verify the achievement of goals
3. Deploy
Build, configure and deploy applications
Manage organizational changes
Manage Salesforce adoption
BRQ is recognized as a leader in Salesforce by the ISG Provider Lens™ 2023 study — Brazil
Customer satisfaction in the Partner Community
Certified Salesforce Professionals
Customers served with Salesforce solutions
Projects implemented in Salesforce
We have more than 70 customers using our AMS services. You should be the next one!
Whenever there is a problem, we will always have an expert for it. Our team is complete with professionals with different skills.
We are experts in all Salesforce products. We are BRQ!
Global and multi-industry experience
We operate in 8 countries, serving more than 150 customers with cutting-edge solutions.
BRQ implemented Salesforce as a CRM for Cosan to solve logistical issues with multiple vendors and to improve their retail operations with their clients and the end-customer.
This led to increased sales, reduced lead time and new data. Lastly, they were able to target specific campaigns which contributed to improvements in retail.
For over 10 years, BRQ has been the main Salesforce AMS supplier for Cosan, serving 2,000+ users in South America and Europe.
BRQ is the main Salesforce AMS supplier for Nissan LATAM, with a team of specialists serving 4 countries from our Headquarters in Brazil.
In addition to AMS, BRQ is in charge of a new Salesforce project in partnership with Nissan's Japan team.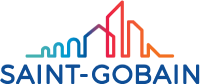 BRQ implemented Salesforce as a CRM, SFA and Trade Marketing platform for several companies in the group. BRQ also developed mobility solutions to optimize routes, sales, market research, call center service and partner management.
BRQ provides AMS support for numerous companies in the Saint-Gobain group.
Ready to start?
Schedule a conversation and take the next step towards success with Salesforce and BRQ
FAQ
We work with multidisciplinary and on-demand squads. The scope of service is defined according to the specific needs of your business, ranging from initial consulting to implementation, customization, and ongoing support of Salesforce.
Service costs are determined based on the scope of the project and are structured according to the agreed model, which may be per hour, per project, or per support contract.
We have a 30-year history of leading a journey of technological growth for our clients. During this time, BRQ has established a solid track record and has become both a leader in our segment and one of Brazil's most trusted digital transformation providers.
We are a Salesforce Platinum Partner since 2009.
Our purpose is to accelerate business with intelligence and technology. We materialize our clients' strategies into high-impact digital solutions!